It's time to review the books I've read in the past month, get excited! Actually, the first two books are ones I read in November and completely forgot to review
last month
, so yea.
4.5 stars
When Jacqueline follows her longtime boyfriend to the college of his choice, the last thing she expects is a breakup two months into sophomore year. After two weeks in shock, she wakes up to her new reality: she's single, attending a state university instead of a music conservatory, ignored by her former circle of friends, and failing a class for the first time in her life.
Leaving a party alone, Jacqueline is assaulted by her ex's frat brother. Rescued by a stranger who seems to be in the right place at the right time, she wants nothing more than to forget the attack and that night--but her savior, Lucas, sits on the back row of her econ class, sketching in a notebook and staring at her. Her friends nominate him to be the perfect rebound.
When her attacker turns stalker, Jacqueline has a choice: crumple in defeat or learn to fight back. Lucas remains protective, but he's hiding secrets of his own. Suddenly appearances are everything, and knowing who to trust is anything but easy.
What I thought: **See below, I'm going to review this book and the next one together
3.5 stars
As a child, Landon Lucas Maxfield believed his life was perfect and looked forward to a future filled with promise - until tragedy tore his family apart and made him doubt everything he ever believed.
All he wanted was to leave the past behind. When he met Jacqueline Wallace, his desire to be everything she needed came so easy...
As easy as it could be for a man who learned that the soul is breakable and that everything you hope for could be ripped away in a heartbeat.
What I thought: Ok so these two books, Easy, and Breakable, went together in that Easy is from Jacqueline's point of view, and Breakable tells Landon/Lucas's whole life story from his point of view, including overlapping the story from Easy. They are standalone books, but I definitely recommend reading Easy. It was a page-turner for sure, and I really enjoyed it. I liked how Jacqueline's best friend stuck by her side, because oftentimes in these types of books the best friend craps out and the girl is only left with the guy as her savior and only friend. It was a nice change to see a great friend relationship. I also like that Jacqueline and her best friend took self-defense classes so Jacqueline wasn't acting helpless like a lot of love stories make the girl out to be. Now, as to Breakable, you can take it or leave it. If you are more interested in finding out more about Landon/Lucas after you read Easy, then I'd say yep, read it. It was nice to know his background and stuff, but I think it dragged on a little longer than necessary. I still enjoyed it, though. Apparently there is a third book about Landon/Lucas's friend from home, but I really wasn't a huge fan of that friend and I have no interest in reading about him and his love story.
4 stars
Holidays on this Massachusetts island are nothing short of magical, and the season's wonderful traditions are much loved by Nicole Somerset, new to Nantucket and recently married to a handsome former attorney. Their home is already full of enticing scents of pine, baking spices, and homemade pie.
But the warm, festive mood is soon tempered by Nicole's chilly stepdaughter, Kennedy, who arrives without a hint of holiday spirit. Determined to keep her stepmother at arm's length—or, better yet, out of the picture altogether—Kennedy schemes to sabotage Nicole's holiday preparations. Nicole, however, is not about to let anyone or anything tarnish her first Christmas with her new husband.
Nancy Thayer's wonderful tale reminds us that this is the season of miracles. Before the gifts are unwrapped, surprise visitors appear, and holiday joy comes to all, both naughty and nice.
What I thought
: This book was pretty cute. I actually liked An Island Christmas better (read my review
here
) because I liked the characters much more. I really liked Nicole and Maddox, but Kennedy and Katya were such awful people and I hated reading from Kennedy's point of view- she was so whiny and evil! The end of the story did redeem those characters somewhat, but I just couldn't get over how mean they were; I almost felt like it wasn't realistic. What was also weird/unrealistic were the chapters with the point of view of a dog. Yes, a dog that thought like a human. Strange, but I'd still recommend the book, it was a sweet, quick read.
2 stars
From the author's website
:
When guardian angel Harry Mills arrives on Earth for the first time, he's got a lot to learn about life as a human. But this miracle worker-in-training ignores the advice of his seasoned heavenly mentor, Celeste, to eagerly take on his first assignment—helping a young woman named Addie find the confidence to change her life. Now, after her father's sudden passing, Addie is living with her mom Sharon, filled with regret and uncertainty while attempting to finish her degree all while avoiding her childhood nemesis and neighbor, Erich. Enter Harry, posing as her fumbling, well-meaning new English teacher who takes on the task of guiding her to see the wonderful things she can't see in herself. With a deadline of Christmas day to change Addie's perspective, or else say goodbye to his own Earthly existence, Harry is clueless but endearing in his effort to make Addie open up to a life full of promise—and even love—while learning a few life lessons of his own along the way.
What I thought
: I actually didn't realize this was a Hallmark movie! Shocking, I know, because I kind of consider myself the TV movie queen. In fact, in law school, a professor used to call me Lifetime Movie Girl, I guess because I liked to give cases a dramatic flair when I talked about them (
cringe
), haha. Anyways, about the book. Meh. This book had no character development whatsoever, it ended abruptly, and it seemed to introduce side-stories that it never resolved or were delved into deeper. Pretty disappointing, Maybe the movie is better?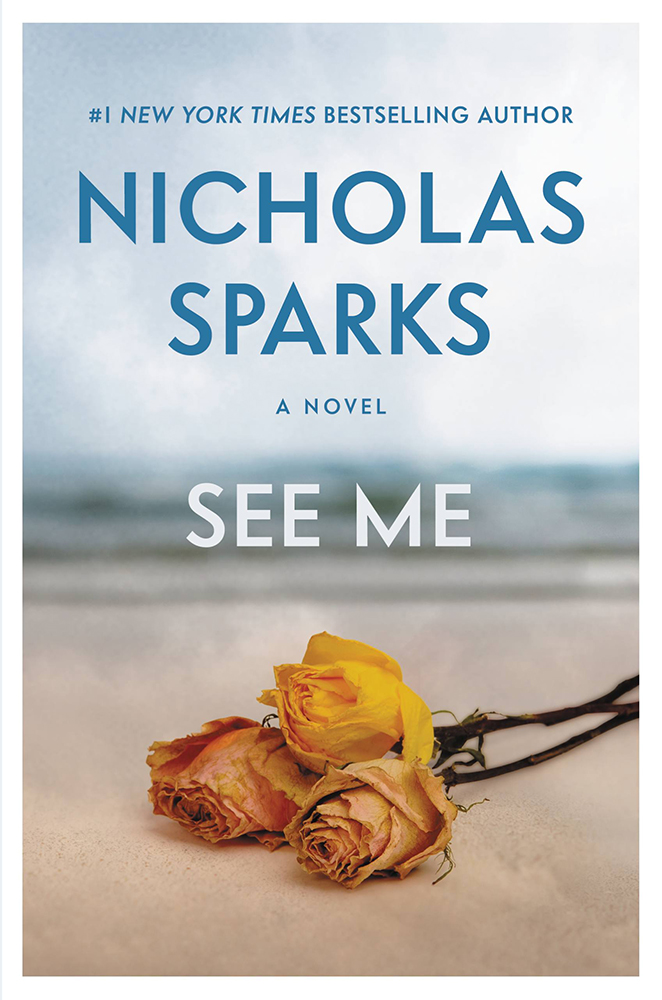 4 stars
Colin Hancock is giving his second chance his best shot. With a history of violence and bad decisions behind him and the threat of prison dogging his every step, he's determined to walk a straight line. To Colin, that means applying himself single-mindedly toward his teaching degree and avoiding everything that proved destructive in his earlier life. Reminding himself daily of his hard-earned lessons, the last thing he is looking for is a serious relationship.
Maria Sanchez, the hardworking daughter of Mexican immigrants, is the picture of conventional success: with a degree from Duke Law School and a job at a prestigious firm in Wilmington, she is a dark-haired beauty with a seemingly flawless professional track record. And yet Maria has a traumatic history of her own, one that compelled her to return to her home town and left her questioning so much of what she once believed.
What I thought
: I was kind of wary of this book because even though I love Nicholas Sparks, it seems his latest few books have been written with movie scripts in mind, and movies are obviously never as in-depth nor is the character development as detailed as in the books. This book was really good though. The plot doesn't sound all that interesting, but it actually was! It was fast-paced, kept me turning the pages, and the only reason I took away a star is because I figured "it" out very early on, and I love being surprised!
5 stars
Dana Catrell is shocked when her neighbor Celia is brutally murdered. To Dana's horror, she was the last person to see Celia alive. Suffering from mania, the result of her bipolar disorder, she has troubling holes in her memory, including what happened on the afternoon of Celia's death.
Her husband's odd behavior and the probing of Detective Jack Moss create further complications as she searches for answers. The closer she comes to piecing together the shards of her broken memory, the more Dana falls apart. Is there a murderer lurking inside her . . . or is there one out there in the shadows of reality, waiting to strike again?
A story of marriage, murder, and madness, The Pocket Wife explores the world through the foggy lens of a woman on the edge.
What I thought
: This is a must-read! Such a great read and the author did such a great job with Dana's chapters as she slipped further and further into mania; it felt very realistic. I was totally surprised by the ending too, I didn't see it coming and I love that!! Definitely recommend.
5 stars
From the author's website
:
She sees the teenage girl on the train platform, standing in the pouring rain, clutching an infant in her arms. She boards a train and is whisked away. But she can't get the girl out of her head…
Heidi Wood has always been a charitable woman: she works for a nonprofit, takes in stray cats. Still, her husband and daughter are horrified when Heidi returns home one day with a young woman named Willow and her four-month-old baby in tow. Disheveled and apparently homeless, this girl could be a criminal—or worse. But despite her family's objections, Heidi invites Willow and the baby to take refuge in their home.
Heidi spends the next few days helping Willow get back on her feet, but as clues into Willow's past begin to surface, Heidi is forced to decide how far she's willing to go to help a stranger. What starts as an act of kindness quickly spirals into a story far more twisted than anyone could have anticipated…
What I thought
: This book was great. Yes, it was sad and eye-opening and kind of surprising, but it was so good. I really didn't expect most of the things that happened. Read it!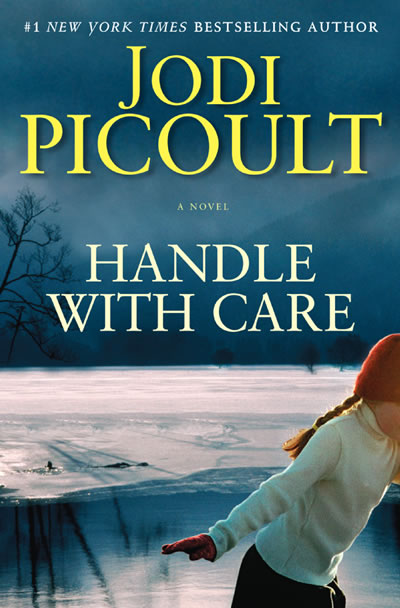 4.5 stars
As the family struggles to make ends meet to cover Willow's medical expenses, Charlotte thinks she has found an answer. If she files a wrongful birth lawsuit against her ob/gyn for not telling her in advance that her child would be born severely disabled, the monetary payouts might ensure a lifetime of care for Willow. But it means that Charlotte has to get up in a court of law and say in public that she would have terminated the pregnancy if she'd known about the disability in advance – words that her husband can't abide, that Willow will hear, and that Charlotte cannot reconcile. And the ob/gyn she's suing isn't just her physician – it's her best friend.
Handle With Care explores the knotty tangle of medical ethics and personal morality. When faced with the reality of a fetus who will be disabled, at which point should an OB counsel termination? Should a parent have the right to make that choice? How disabled is TOO disabled? And as a parent, how far would you go to take care of someone you love? Would you alienate the rest of your family? Would you be willing to lie to your friends, to your spouse, to a court? And perhaps most difficult of all – would you admit to yourself that you might not actually be lying?
What I thought: I have always loved Jodi Picoult's books. There isn't one I haven't read, and this one was no exception. I read it in 2009 when it first came out, but I felt like reading it again when my mom told me about a person she met whose daughter had osteogenesis imperfecta. Almost every Jodi Picoult book I can think of tells the story from different character's perspective, but this book has an interesting format, in that all of the characters are using the second person narrative, as if they are speaking to the main character, 5 year old Willow. This is one of the saddest books I have ever read (even the author thinks it's the saddest book she's written), but don't let that deter you from reading it. It definitely tears at your heart strings and really makes you wonder what you'd do and how you'd feel in each of the character's positions. I don't like Sean much at all, but the reason I took off .5 stars is because I just can't get over the ending. I know why the author does what she does with her endings most of the time, but that doesn't mean I have to like it!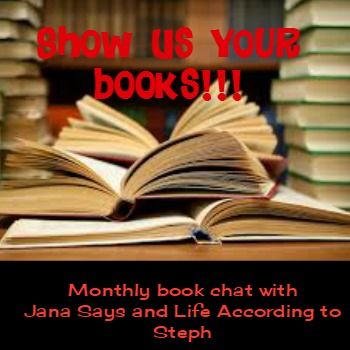 What books have you enjoyed lately?