- I binge watch Beverly Hills 90210. I can't stop
won't stop.
- Brian and I were supposed to be on a 3 day diet thingy to jump start our metabolisms, but I quit. My stomach was eating itself and it made it required eating eggs, and I HATE eggs!
- If you don't follow me on Instagram, then you haven't seen my new hair yet. Well everyone seemed to love it (and I do, too!), but I definitely shocked some people at work (and it sounds mean but it was hilarious!); when they'd come into my office they'd be looking down at papers and talking to me then look up and nearly have heart attacks. It was great.
- I haven't shaved my legs in 2 weeks. Yay for fall!
- I have allergic conjunctivitis (pink eye). It's from my stupid corn smut allergy (yup, that's the real name- it's like mold that grows on corn and it blows around this time of year). PA is full of corn. PA is very windy all the time. My eyes burn. I had to throw all my eye makeup away, boo. The hits just keep on coming. But at least I got to order new stuff #silverlining
- I am addicted to online shopping. I get such a rush when I click Submit Order, and I obsessively check the tracking. Getting packages delivered to your doorstep is kinda like Christmas!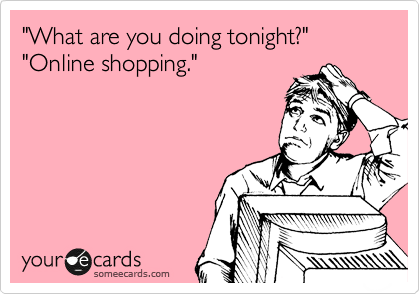 - I'm actually kind of excited for my endocrinologist appointment on Friday. No, I'm not a weirdo, I just can't wait to see if he has solutions for my sweating.. fingers crossed, but not getting my hopes up.
- We pretty much have a free weekend this weekend, and I cannot wait! We have been so super busy the entire summer, and I'm ready for a few calm weeks. We're going to head back up to the lake in the next few weeks, then it's my sister's baby shower, and then birthdays and holidays, etc., so I am reveling in the few free weekends we do have.
- I've really lost my blogging motivation. I feel like I used to be funnier and write so much more, but I'm very uninspired and I can't force it. Any ideas to bring me out of this long-time slump?
*Linking up with
Kathy
*