So I took a 2+ week break from this space. Honestly, I haven't had a ton going on, because when you don't leave the house very often, your life is pretty boring. Buuuut, good news, I can drive now! And walk! So pretty much I can do whatever I want now, with just some restrictions because of pain but that's about it. It's such a relief. Especially since Brian is going to the Frozen Four soon and that would have sucked to be stranded in the house alone for 5 days.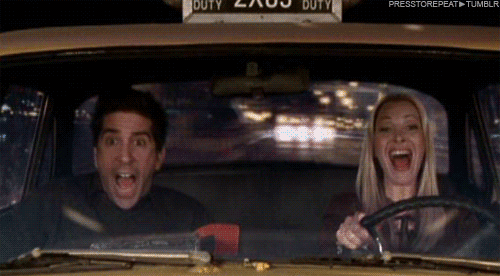 Also, I dyed my hair. It's strawberry blonde now. I don't have any pictures at the moment and I'm not 100% sure how I feel about it, but if we're snapchat friends you may eventually get a picture of it. Or mayyyybe one on Instagram if I actually put on some makeup one of these days. Oh, and this is not an April Fools joke, but I wish I had something funny to trick people with this year, unfortunately I'm not that creative!
I'm all caught up on Grey's Anatomy. I seriously love this show, no matter how unrealistic it is. Anybody else hooked? I know, I'm like 11 years late.
I can't believe Easter was 5 days ago already, spring is going to fly by! My nephew was adorable on Easter by the way. I mean, look at that bowtie, those suspenders, and the Sperrys! It's too much cute.
Alright, that's pretty much all I've got for today, I hope everyone has a great weekend!