I got some really cool stuff recently (wedding gifts rock!) and I have some random other things I haven't shared that I'm loving lately. This is not a sponsored post, I just thought I'd share some of the many things I love!
My ice blue
Kitchenaid Stand Mixer
. I mean, c'mon, it's beautiful and so useful for baking. It comes with multiple attachments for different recipes and I can't wait to make Christmas cookies/bars in it! I love it.. thanks
Mom
!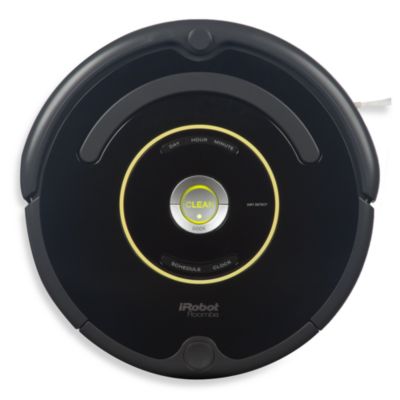 The
iRobot Roomba 650 Vacuum Cleaning Robot
. Seriously, this thing is the BEST. With 3 dogs, we have lots of dog hair everywhere all the time and with me being allergic to dogs, it kind of sucked having to vacuum all the time and move the furniture, etc. But this baby goes right under the couch and we schedule it to run at 2am so the dogs don't freak out. We also put it upstairs and let it vacuum up there like twice a week, it's so easy. I know the price seems a little high, but if you get it at Bed Bath & Beyond and use a 20% off coupon, the price comes down significantly and anyways, it's so worth it!
Chewy.com
. Love this site for ordering dog food and toys. The prices are significantly lower than pet stores, and now that Oatmeal is on a special vet prescription food, we can even buy it on there too, for like $30 cheaper than at the vet's office (your vet has to fax them the prescription with refills though but they make it really easy). Also, their shipping (free over $49) is unbelievably fast (I got Oatmeal's food this week less than 24 hours after I ordered it!). Granted, we live like 30 miles from their distribution center, but I know that it's fast no matter what because we one time ran out of food while we were at the lake and had it delivered there in just like 2-3 days. Oh and their customer service is phenomenal!
Maybelline Fit Me! Matte & Poreless Foundation
. I am primarily a BareMinerals powder foundation user, but when my skin is drier in the colder months I found that I just love this stuff! It's the best drugstore foundation I've bought, and it definitely rivals or beats the majority of more expensive foundations I've used.
I know I've mentioned these many times before, but I just can't stop raving about these Vineyard Vines
Long Sleeve Vintage Whale Graphic Pocket T-Shirts
! Don't let the $42 price tag or the fact that it's a men's shirt scare you off.. they are totally worth the price. I have multiple and they are so soft and they hold up in the wash and I wear them ALL the time. There are tons of colors too! I also highly recommend their "
Shep Shirts
," which are actually partial zip pullovers- so comfy!
Oh and I don't have a good picture of it but I got like 8 inches cut off my hair the week after the wedding and I love it! I never do anything to it, I just take a shower in the morning and let it dry naturally since it's so short now! What are you loving lately? Have a great weekend!