My mom has started a blog,
This Is Not Nutcrackin'
! Go check it out and follow her for funny stories about our family, decorating tips, crafts, and maybe even some recipes! She has a cute new blog design, courtesy of the awesome
Kelli
! Oh and remember
this
post of mine? That is what she named her blog after, so funny!
I just realized I haven't watched any Halloween movies yet this year, not even Hocus Pocus... who even am I anymore?!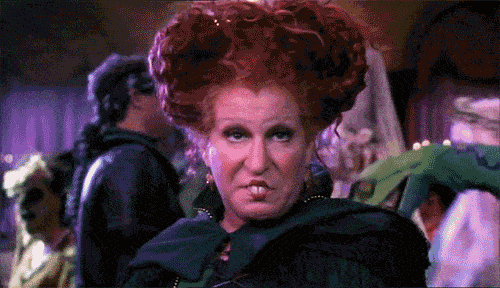 I hate that Netflix asks if you're still watching.. so rude!
We got a lot amazing sneak peek pictures back from our awesome photographer Dayna last night! Yay, if you're friends with me on facebook you can see all 132! Here's one though to hold you over! More wedding recap posts to follow after the honeymoon, promise!
I have a sinus infection and bronchitis, and our honeymoon is in a few days, woo! "Ain't nobody got time for that!" I am so excited for the Bahamas! Peace!